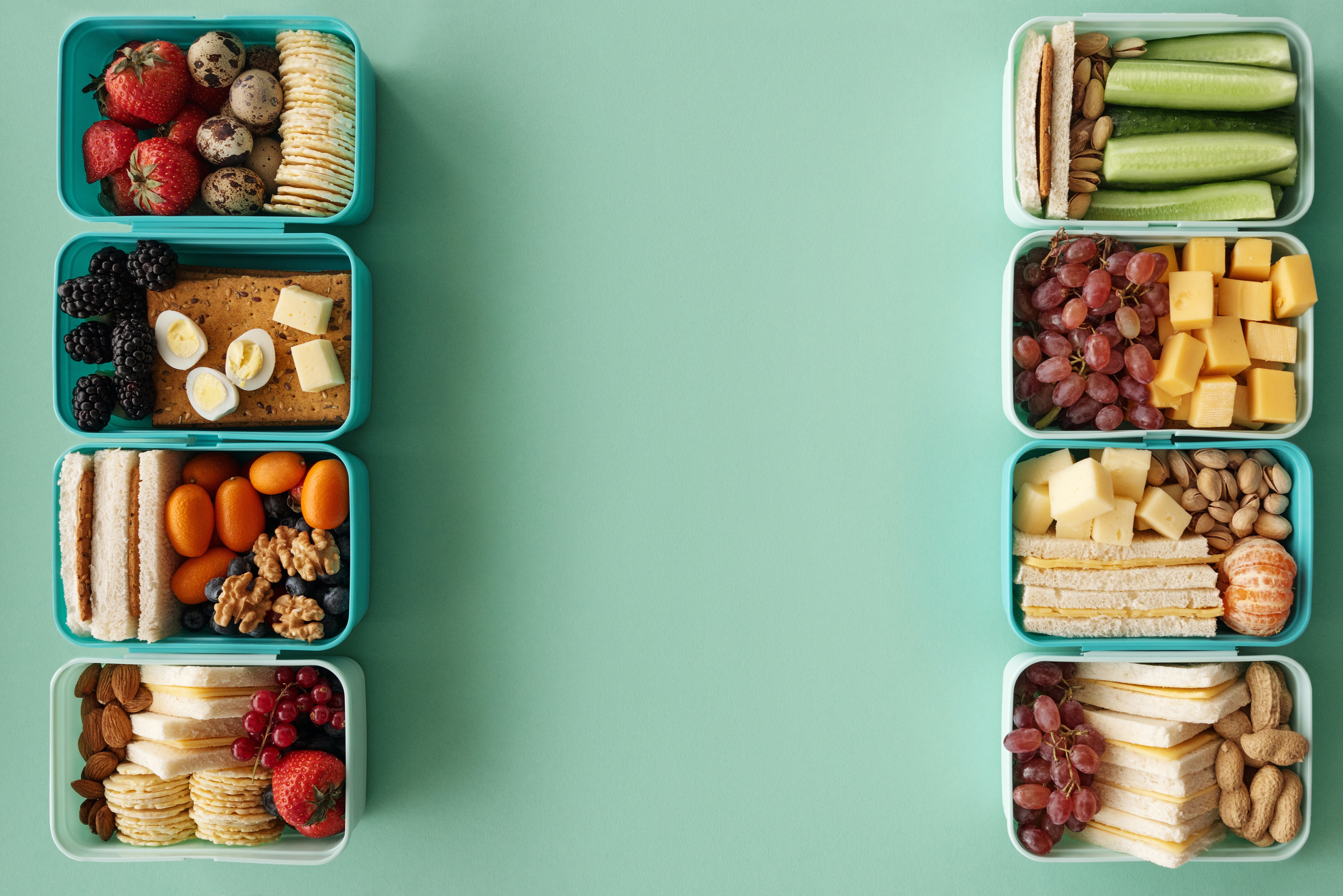 Being a student with a busy schedule means eating proper meals is not always easy, especially with multiple assignment deadlines and even more so if you are away from home.
Bento meals are a great way to enjoy nutritious, balanced meals to ensure that you get the energy you need for the day. Of course, the convenient design of the bento box helps as well.


Why Choose A Bento?
1. Fresh and healthy
As you prepare your own meals, you are assured of the freshest ingredients without additives or harmful chemicals. A lid with easy-locking clips and an extended flexible seal that fits tightly over the bento lunch box helps keep items fresh for longer.
2. Lose weight
The compartments in the bento box help to both balance and control a healthy ratio of foods, and is meant to discourage extra food intake.
3. Earth-friendly
Bento compartments keep foods separated, so you can carry more in one container. This helps to reduce additional plastic containers and plastic wastes going into landfills.
4. Balanced food servings
Bento compartments are ideal for diets that involve the three core food groups: proteins, carbohydrates, and vegetables. Add some fruits to complete the mix.
5. Spill and drop-free
Bento lids close securely, ensuring no spill or drop - ideal for keeping soups or snacks separated and fresh until ready to eat.
6. Low maintenance
Bentos are easy to wash and care. Bento also takes the place of multiple plastic containers – so less containers to wash and wipe clean. Stackable bentos also maximise available storage space.
7. Safe for food
Bentos are mainly made from recycled plastic, BPA- and phthalate-free. It is dishwasher-safe when placed on the top rack, microwave-safe without the lids, and safe for storing in fridges and freezers.
8. Portable
Bentos with convenient carry handle is ideal for campus, leisure, and sport – multi-compartment containers with moveable snack trays and plenty of room for sandwiches or salads; and tightly-sealed pots for yoghurts, sauces or soups.
9. Economical
Eating out or ordering in can quickly deplete your food budget. Bento allows preparation of own fresh meals for fractions of the cost of eating out.
10. Fun
Colourful bentos add zest to any mealtime. So, choose a bento to suit your personality.


Quick & Easy Bento Meals

Another great thing about bento meals is that you can prepare them in advance, then store them up to a week in the fridge or freezer. When you're ready to eat, just reheat. Some bento meals are also best eaten cold or at room temperature, which cuts out a hefty chunk of cooking time.
Here are a few easy recipes:

BREAKFAST
Fruit and Yogurt Bistro Box
Mix granola, strawberries, blueberries and pineapple chunks. Then add your choice of yogurt for a creamy, delicious meal. Big eaters may consider adding a sandwich as well.
LUNCH
Turkey and Cheese Sandwich
Two slices of sandwich loaf, shredded turkey meat, cheese and your preferred vege. If you've still got the munchies, diced pineapple and bell pepper strips or baby carrots are great after-meal snacks.
DINNER
Tuna Protein Box
Tuna salad, cheese, and hard-boiled eggs. Eating light meals at dinnertime helps to reduce that bloated feeling commonly associated with overeating.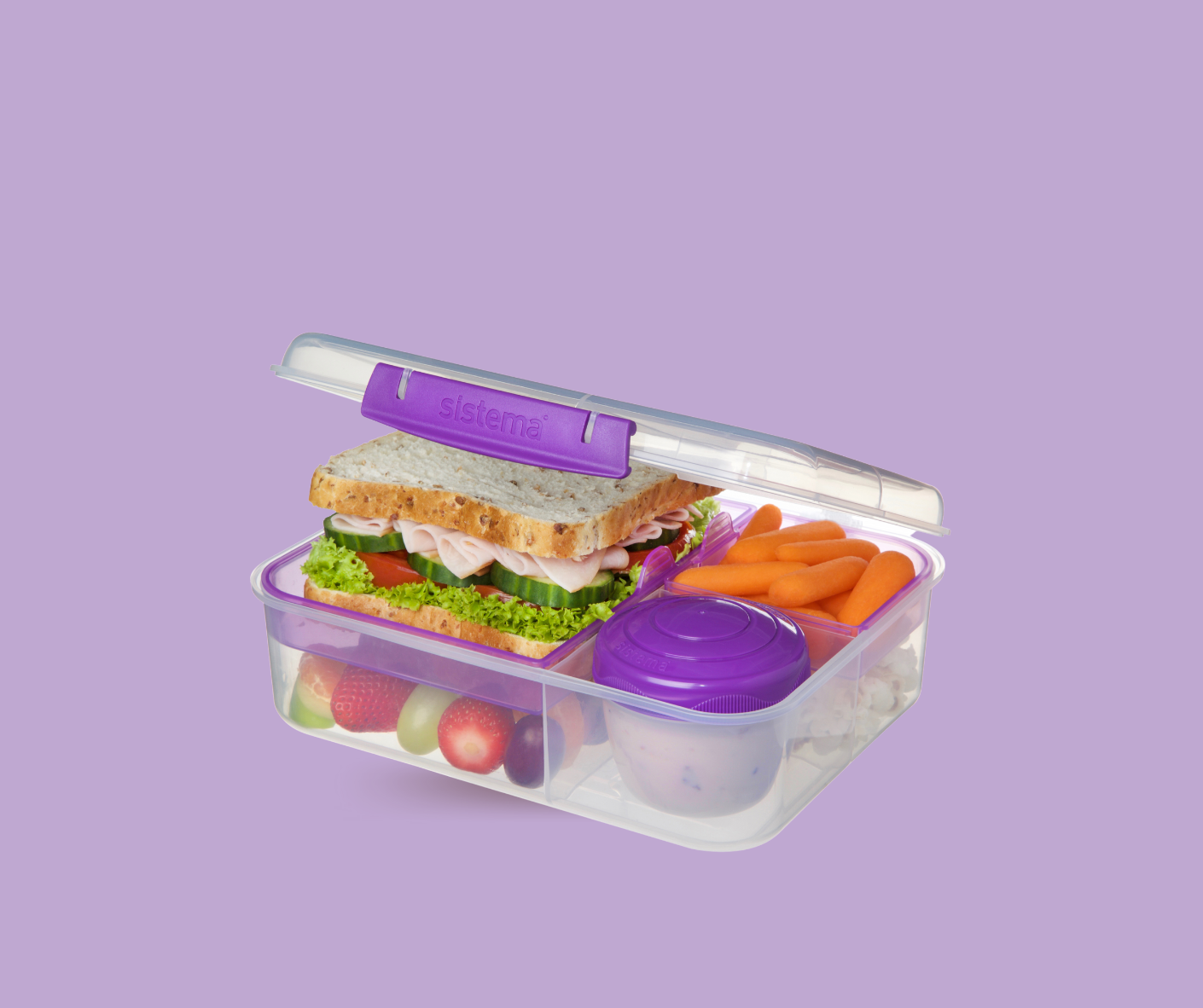 Consider an insulated cooler bag to hold your bento boxes, keeping them warm or cool as needed.
All pictures shown are for illustration purposes only.