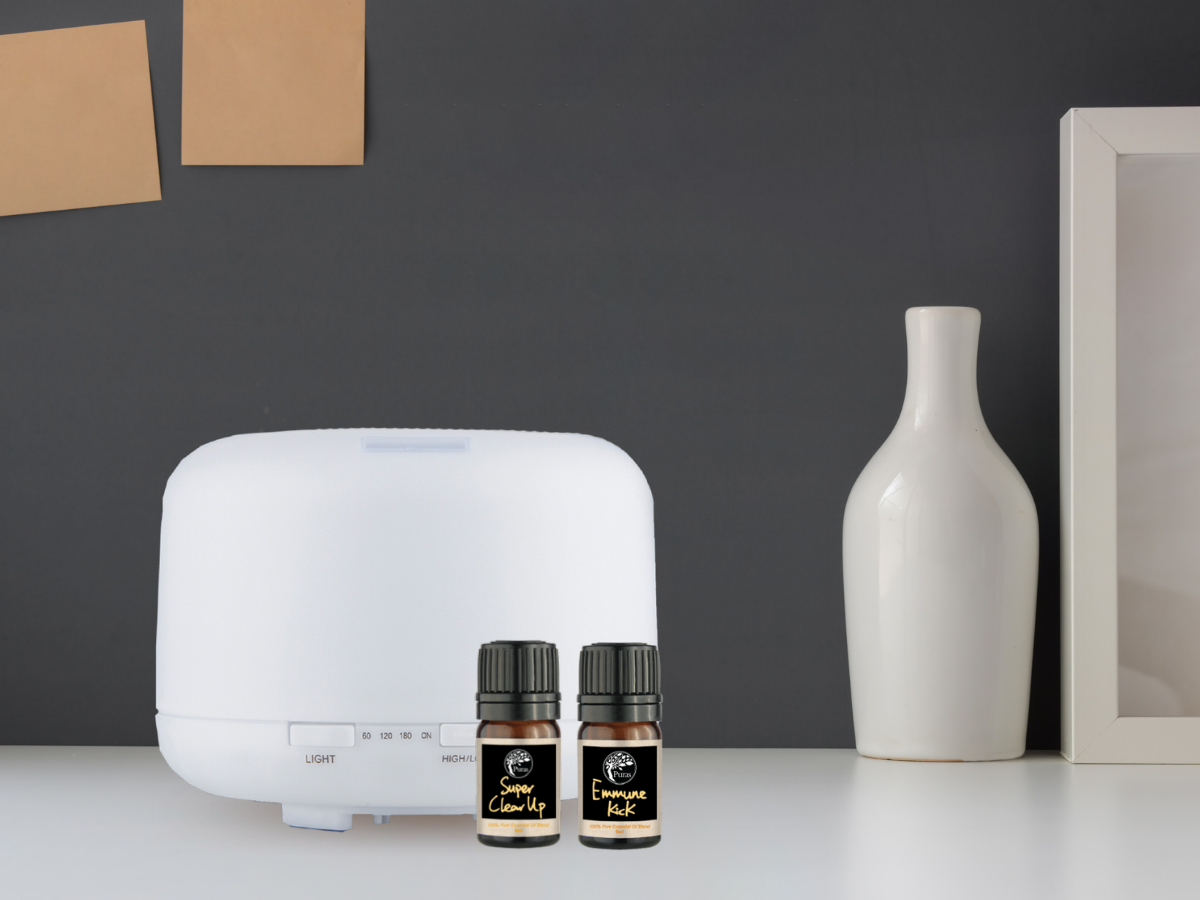 Puras Large Diffuser with Respiratory Warriors Kit Bundle
Start your natural healing journey with Puras' non-carcinogenic and non-toxic essential oils and natural healing products. This is a specially-curated set that cares for your respiratory health especially during the Covid-19 outbreak. The Respiratory Warriors Kit helps lessen discomfort caused by congestions and boosts immune system. Diffuse or apply with a carrier oil during flu season.

Super Clear Up
Super Clear Up is an enhanced version of Clear Up with additional Peppermint to help boost respiratory health and addresses respiratory problems. This blend can also aid in relieving allergy-induced symptoms, lessens discomfort caused by lung congestion, and prevents viruses.

Emmune Kick
Emmune Kick helps boost the immune system. Diffuse or apply with a carrier oil prior to the onset of a flu, cold or sore throat to ward off bacteria and viruses. Also ideal for keeping hands and kitchen surfaces free from germs and bacteria.
***Note***
The sale of this item will not be counted towards the PURAS Miniature Set (free gift).