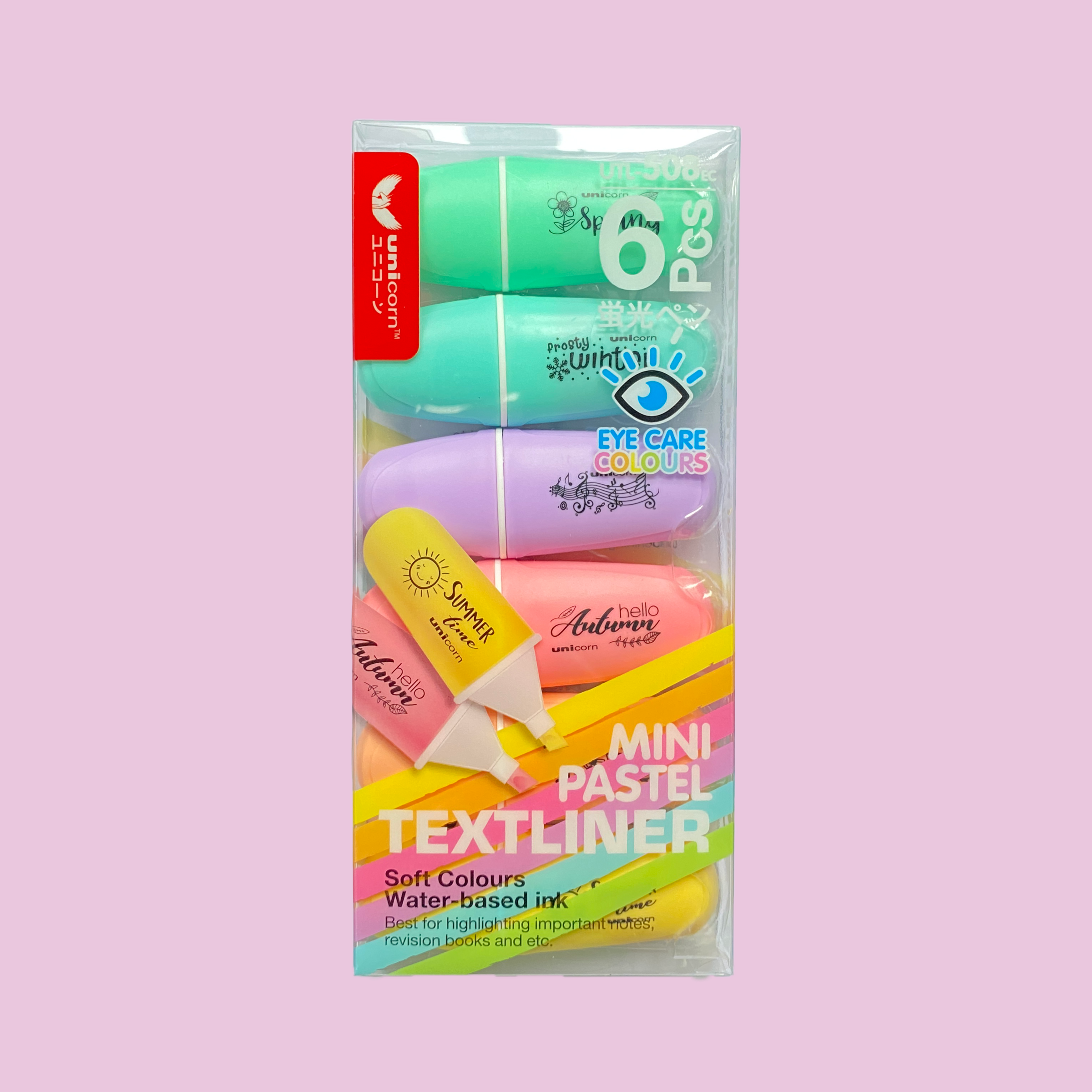 Unicorn Mini Pastel Textliner (Pack of 6)
Now you can fill your boring notes and revision books with color, thanks to these mini pastel textliners. Studies have shown that the use of textliners has a positive effect on studying efficiency as it enhances focus and concentration.
• Packaging Size ( 1unit ) : Height (H) 16.80 cm / Length (L) 7.50 cm / Width (W) 1.50 cm
• Water-based ink in 6x fun colours!
• Standard tip for underlining, circling and highlighting notes
• Suitable for planners, project work, travel journalling, revisions and studying.