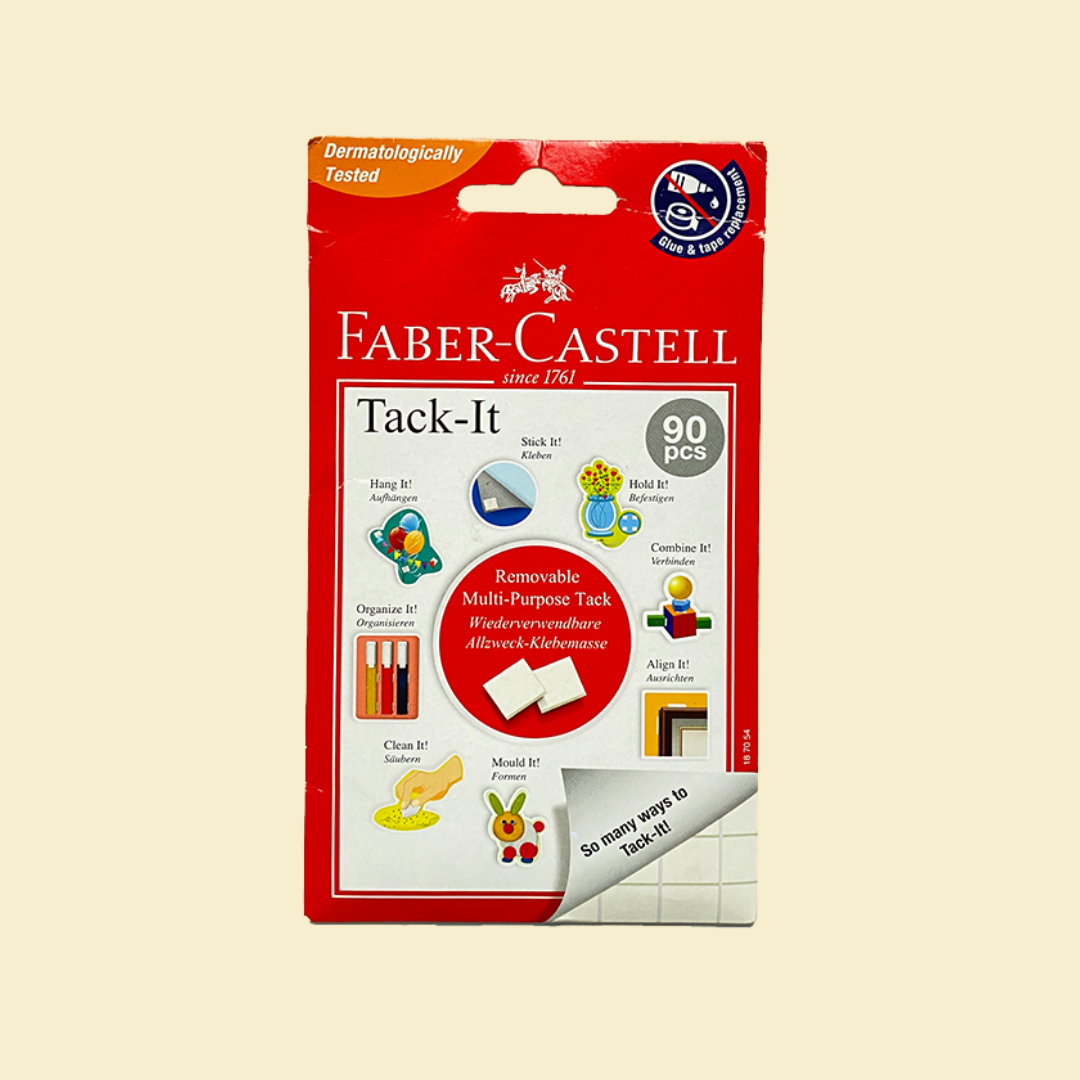 Faber Castell Tack-It (50g/90pcs)
An easy-to-use alternative to cellophane tape, nails, and staples. Perfect for sticky jobs around the home or at school and for hobby and craft work.
Adheres paper and small objects to most materials and surfaces including wood, tile, glass, metal, plaster, plastic, porcelain, cinderblock and more.