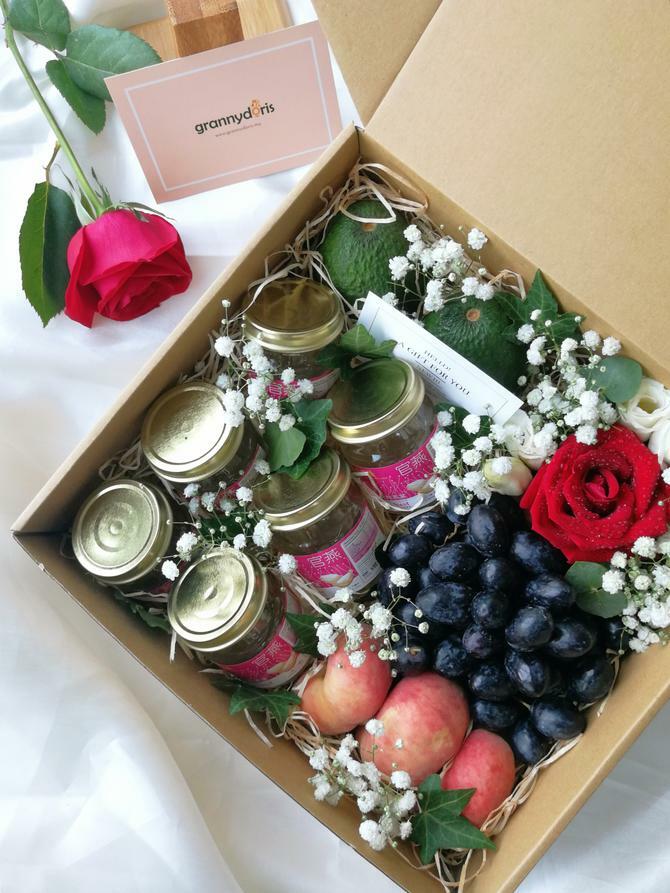 Fruit Gift Box - Enchanted Forest
Perfect for birthdays, as a sweet surprise, or as a gift for new or expecting mothers going through maternity or confinement.
This fruity gift box contains:
Seedless grapes (red/ green/ blackcurrant)
Donut peach/ Sugar apricot
Avocado
Lennox instant bird's nest (6 btls)
Rose or Sunflower
Baby breath
Fresh leaves
Message card
Box with seasonal roses
***Note***
Delivery is only available to these areas – kindly check before ordering.
Next day delivery is available for orders placed (paid & confirmed) before 2pm.
Orders will be shipped on Mon to Sat only.
Do indicate preferred delivery date under "Remarks" at Checkout.
Seasonal flowers, fruit and packaging materials are subject to availability and will be substituted with equal or greater the value.
The sale of this item will not be counted towards the PURAS Miniature Set (free gift).