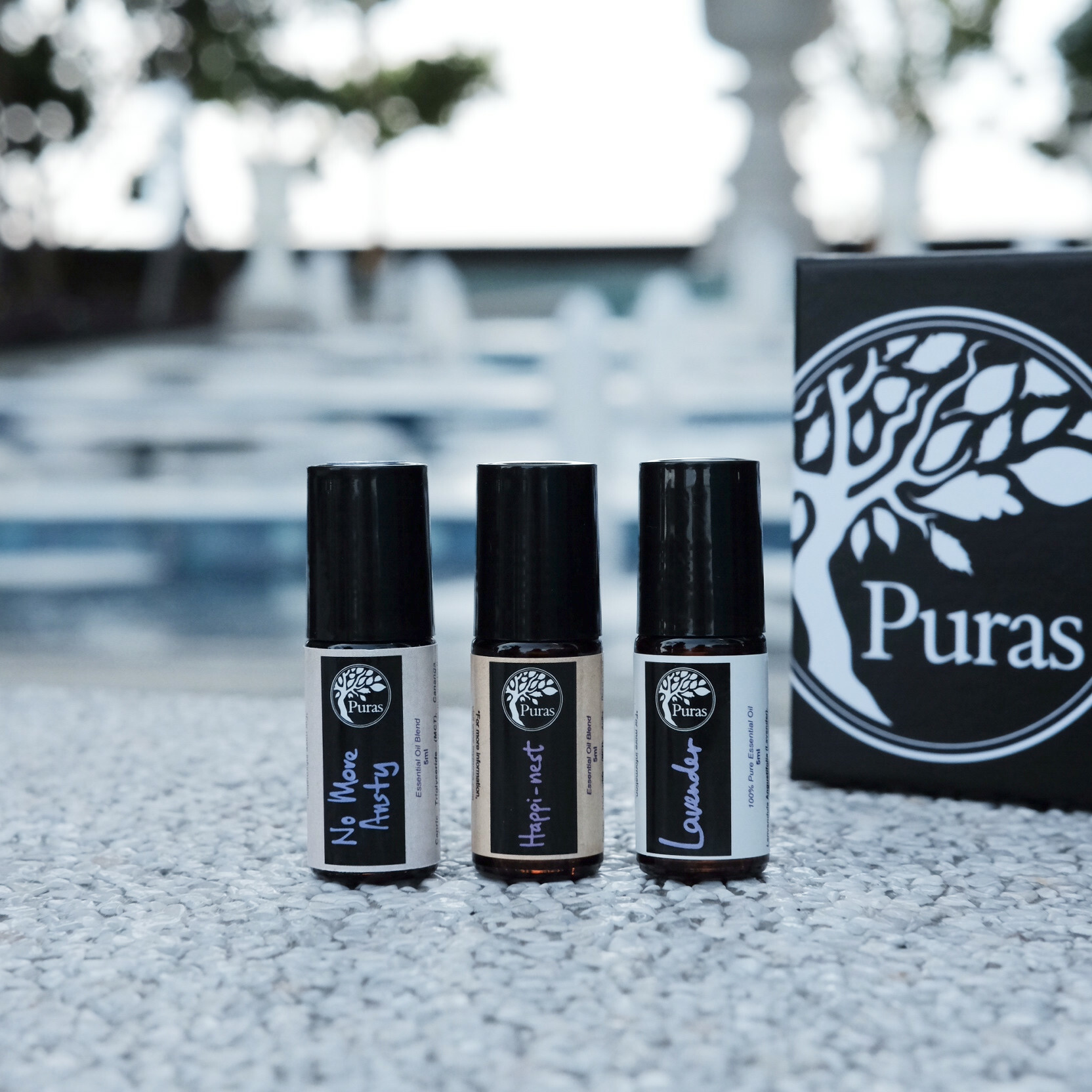 Puras Emotional Companion Roll-on Kit
Start your natural healing journey with Puras' non-carcinogenic and non-toxic essential oils and natural healing products. Roll on-the-go Emotional Companion roll-ons are absorbed through the skin to promote mental wellbeing and ease physical discomfort.

No More Antsy
Sends calming signals to the limbic system of the brain which rules your emotions, promoting peace and inner harmony by reducing anxiety, over-thinking, worrying and irritability. Diffuse or spray a small amount around your room for a calm stress-free day.

Lavender
Lavender is widely known for its therapeutic relaxation properties, which work wonders with tension of any kind. Diffuse or spray a small amount onto your pillow for a restful night's sleep. When added to a carrier oil, Lavender becomes a fantastic after-sun moisturiser. It can also soothe irritated skin and skin imperfections.

Happi-nest
Happi-nest stimulates the production of serotonin, bringing about a feel-good effect. It elevates mood, reduces depression and promotes feelings of calm and contentment. Diffuse Happi-nest or spray it in the room to raise your vibrations and help keep depression away.
NOTE: The sale of this item will not be counted towards the PURAS Miniature Set (free gift).