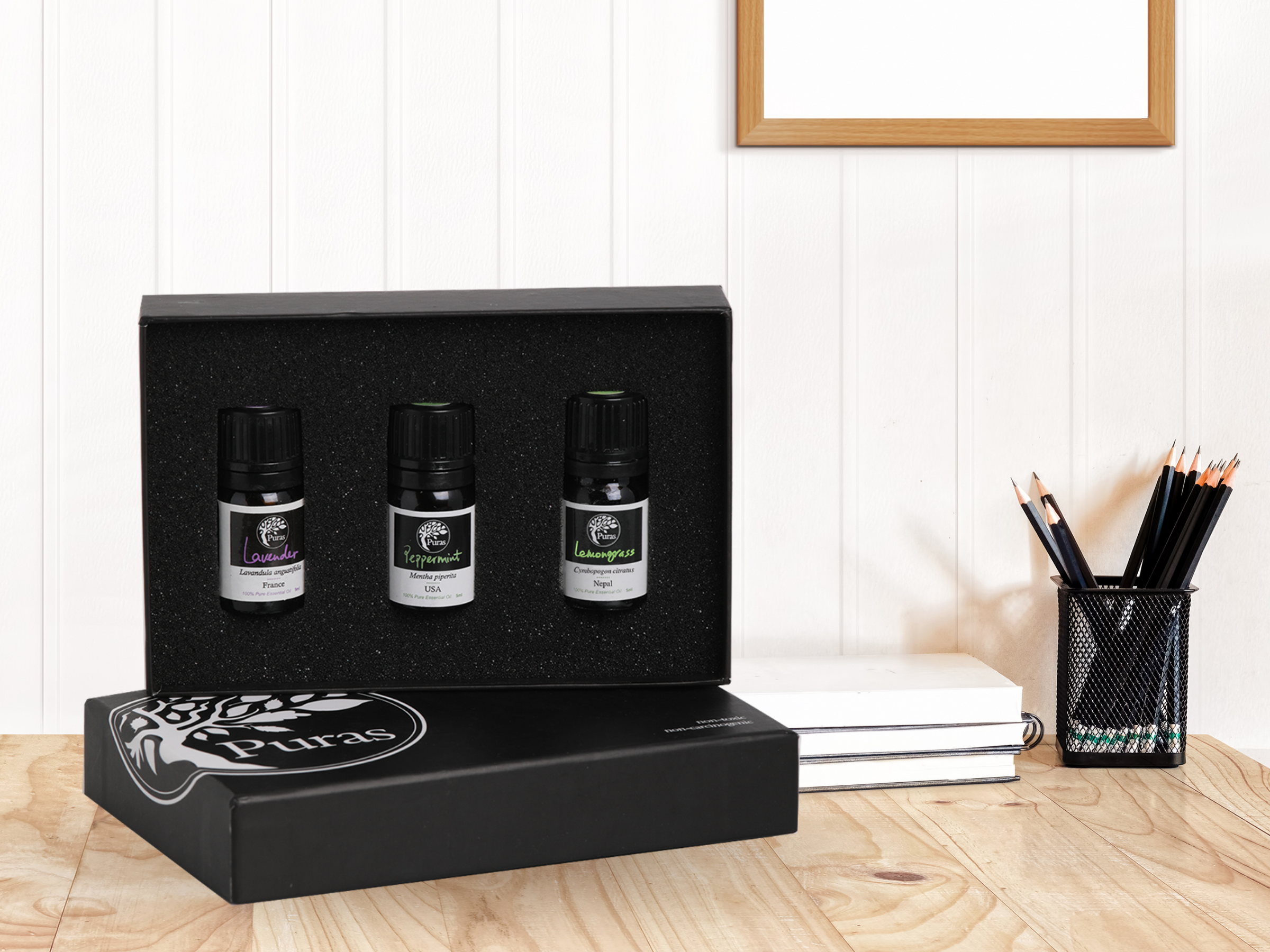 Puras Essential Starter Kit
Start your natural healing journey with Puras' non-carcinogenic and non-toxic essential oils and natural healing products. Essential oils enjoyment for all from beginners to experts. Diffuse in the room or dilute with carrier oil for application.
Lavender (Lavendula angustifolia)
Origins: France
Lavender is widely known for its therapeutic relaxation properties, which work wonders with tension of any kind. Diffuse or spray a small amount onto your pillow for a restful night's sleep. When added to a carrier oil, Lavender becomes a fantastic after-sun moisturiser. It can also soothe irritated skin and skin imperfections.

Peppermint (Mentha piperita)
Origin: U.S.A
Peppermint is the most energising of essential oils. When diffused, it lifts the spirit and enhances alertness. It also promotes digestive and respiratory health. With its high menthol content, Peppermint has a stimulatory effect that provides a much-needed boost when you are feeling under the weather. Peppermint also eases muscle tension and discomfort.

Lemongrass (Cymbopogon citratus)
Origin: Nepal
Lemongrass is well known for warding off insects. It is refreshing and deodorising when diffused, as well as uplifting to the spirit. When added to a carrier oil for topical application, it boosts circulation and soothes aching muscles and tendons.
NOTE: The sale of this item will not be counted towards the PURAS Miniature Set (free gift).