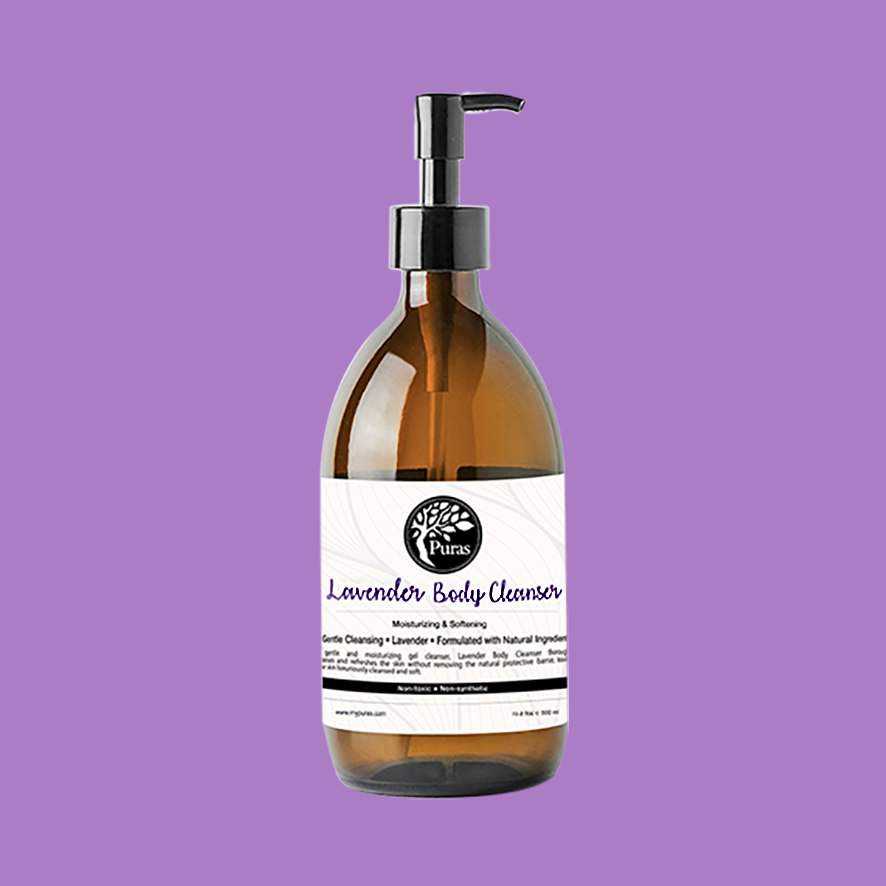 Puras Lavender Body Cleanser
Description:
A gentle and moisturizing gel cleanser, Lavender Body Cleanser thoroughly cleanses and refreshes the skin without removing the natural protective barrier, leaving your skin luxuriously cleansed and soft.
Size:
500ml
Ingredients:
Aqua, Decyl Glucoside, Cocamidopropyl Betaine, Glycerin, Glyceryl Caprylate, Xanthan Gum, Lavandula angustifolia Flower Oil, Panthenol, Citric Acid, Caprylhydroxamic Acid.
NOTE: The sale of this item will not be counted towards the PURAS Miniature Set (free gift).
---

FAQs:
1. What's the difference between your Body Cleanser & Body Wash?
The new Body Cleanser has a different formulation as compared to the body wash, gentle yet effective. It is intensely moisturizing and leaves you a luxuriously hydrating effect on the skin after a shower.

2. How often can I use the Body Cleanser?
You can use the Body Cleanser as part of your daily shower routine.

3. Does the Body Cleanser foams up easily?
As the Body Cleanser does not contain any foaming agent (eg: SLS, SLES), the cleanser does not foam up as much. However, you may use a loofah or body brush to foam up the cleanser and spread it to clean your body.