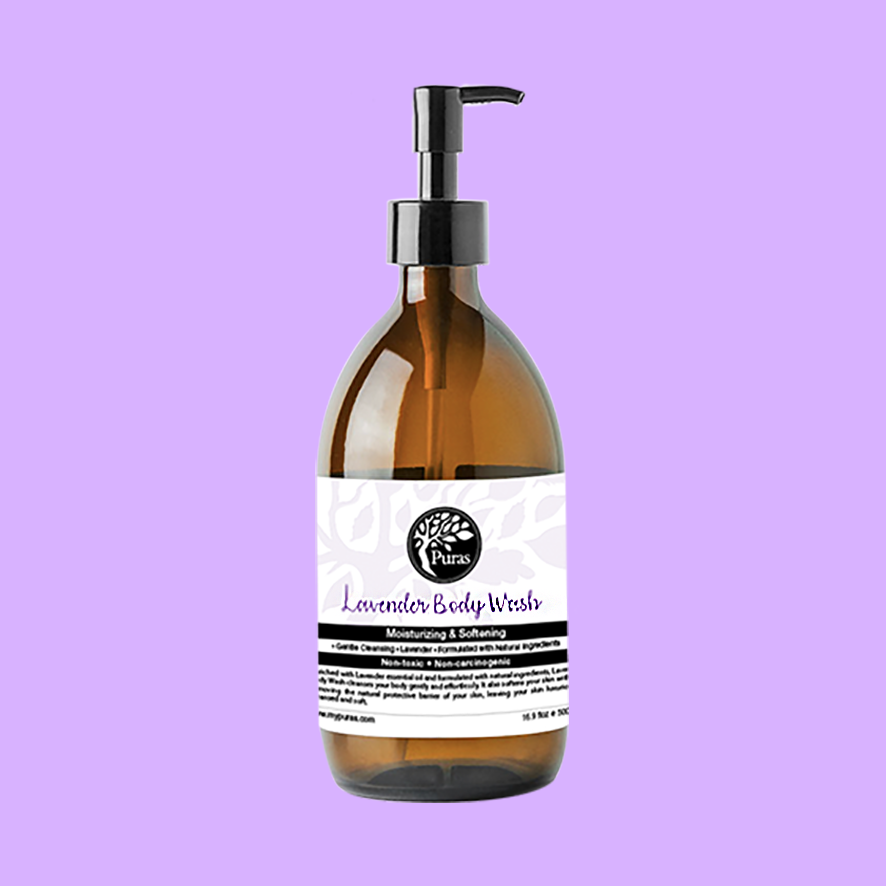 Description:
Enriched with Lavender essential oil and formulated with natural ingredients, Lavender Body Wash cleanses your body gently and effortlessly. It also softens your skin without removing the natural protective barrier of your skin, leaving your skin luxuriously cleansed and soft.
Size:
500ml
Ingredients:
Aqua, Sodium Cocoyl Alaninate, Decyl Glucoside, Lauryl Glucoside, Potassium Olivoyl Hydroyzed Wheat Protein, Myristyl Lactate, Coco Glycerine, Betaine, Potassium Sorbate, Sodium Benzoate, Acrylates/C10-30 Alkyl Acrylate Crosspolymer, Citric Acid, Acetic Acid (natural eco enzyme), Lavandula angustifolia (Lavender)
NOTE: The sale of this item will not be counted towards the PURAS Miniature Set (free gift).