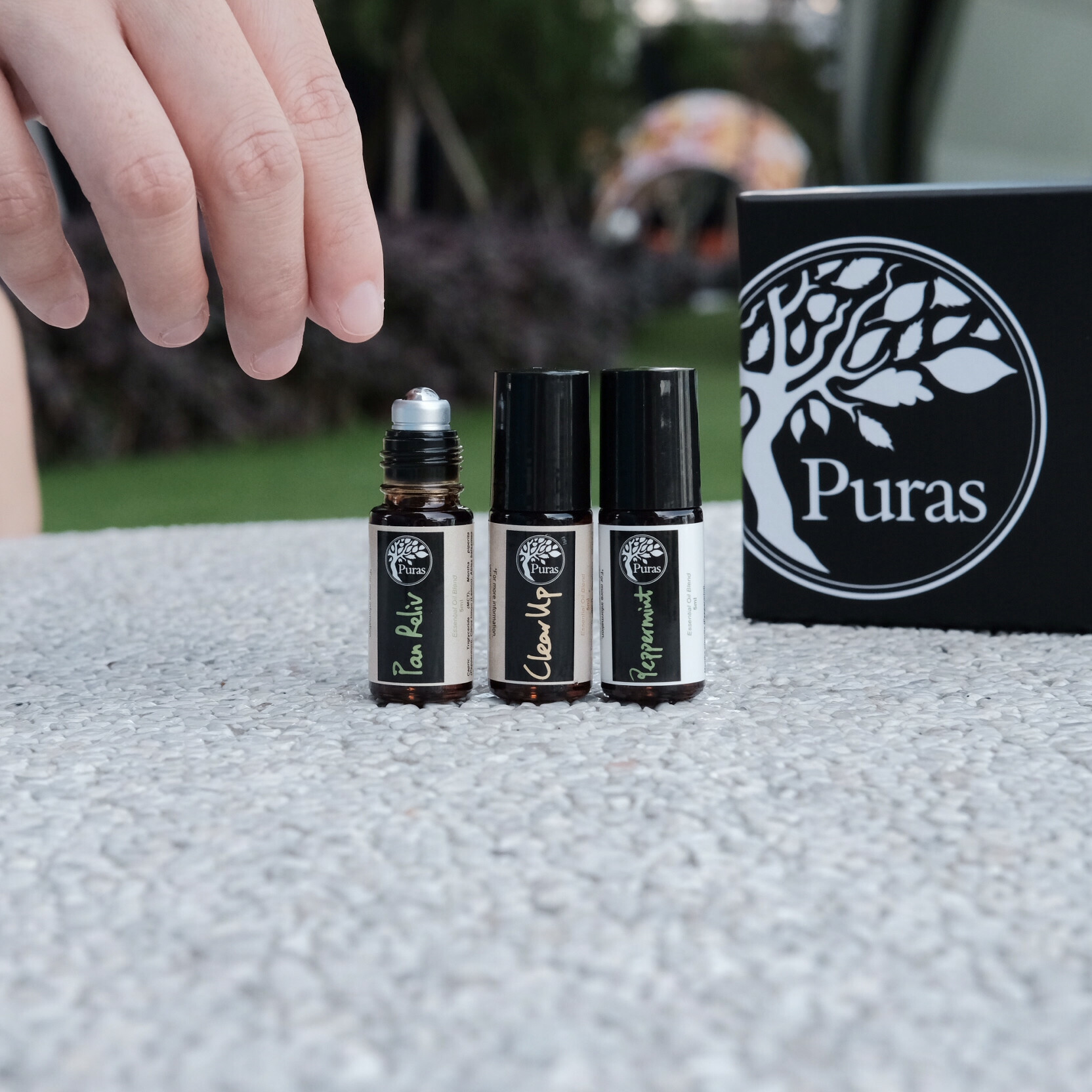 Puras Relieve Me Roll-on Kit
Start your natural healing journey with Puras' non-carcinogenic and non-toxic essential oils and natural healing products. Roll on-the-go Relieve Me roll-on kit consists of Pan Reliv to help you relax tensed muscles and nerves, or even headaches. Clear Up helps to clear your nasal passageway, roll it on while you have blocked nose or sinus.

Pan Reliv
Pan Reliv consists of a potent combination of essential oils to combat inflammation providing effective relief for sore muscles, joints and stressed nerves. Good for tension headaches and managing sports injuries that involve muscle and bone.

Peppermint
Peppermint is the most energising of essential oils. When diffused, it lifts the spirit and enhances alertness. It also promotes digestive and respiratory health. With its high menthol content, Peppermint has a stimulatory effect that provides a much-needed boost when you are feeling under the weather. Peppermint also eases muscle tension and discomfort.

Clear Up
Helps in addressing upper respiratory tract problems, especially flu, cold, cough, sore throat and sinusitis. Aids in relieving allergy-induced symptoms and lessens discomfort caused by lung congestion. Diffuse or dilute with a carrier oil before application during flu season.
NOTE: The sale of this item will not be counted towards the PURAS Miniature Set (free gift).