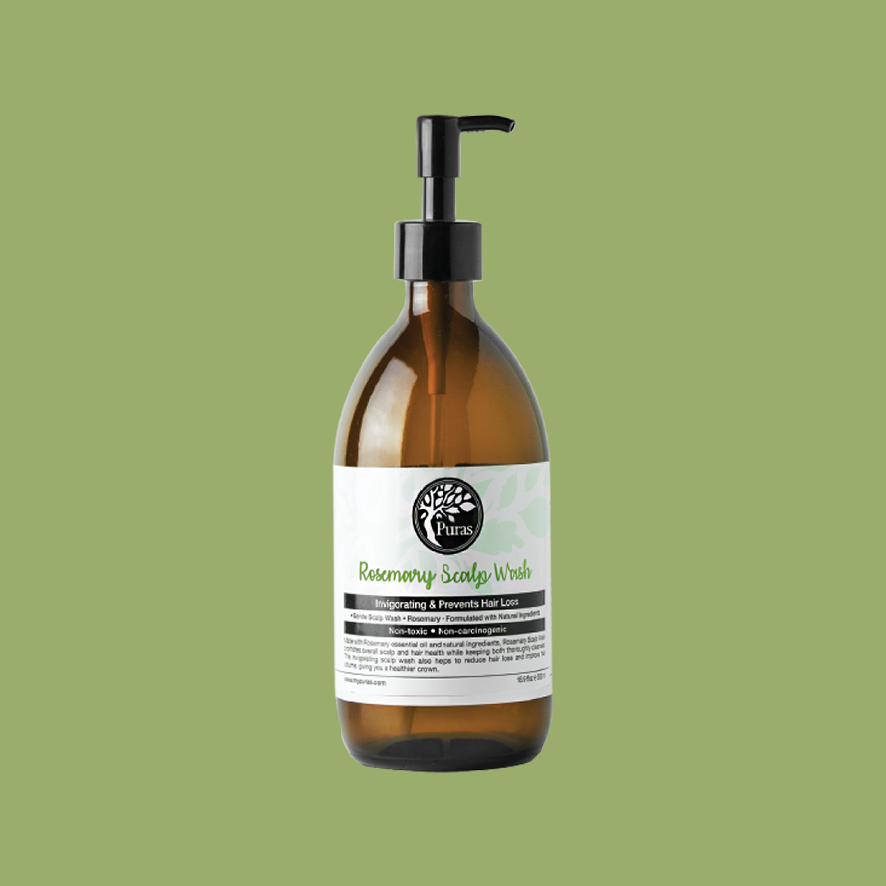 Puras Rosemary Scalp Wash
Description:
Made with Rosemary essential oil and natural ingredients, Rosemary Scalp Wash promotes overall scalp and hair health while keeping both thoroughly cleansed. This invigorating scalp wash also helps reduce hair loss and improve hair volume, giving you a healthier crown.

For external use only: Hair may feel coarse in the first few washes. Once scalp and hair are completely cleansed and free from silicone residue, hair will feel silky and soft. Please recycle packaging after use.

Storage: Keep in cool, dark place.
Ingredients:
Aqua, Sodium Cocoyl Alaninate, Cocamidopropyl Betaine, Decyl Glucoside, Lauroyl/Myristoyl Methyl Glucamide, Methyl Ester Sulphonate, Aloe Barbadensis Leaf Juice, Methylaminopropyl/ Hydroxypropyl Dimethicone Copolymer, Coco Glucoside & Glyceryl Oleate, Betaine, Potassium Sorbate, Sodium Benzoate, Guar Hydroxypropyltrimonium Chloride, Dicaprylyl Ether & Lauryl Alcohol, Lactic Acid, Acetic Acid (naturally fermented), Rosmarinus officinalis (Rosemary Essential Oil).
NOTE: The sale of this item will not be counted towards the PURAS Miniature Set (free gift).