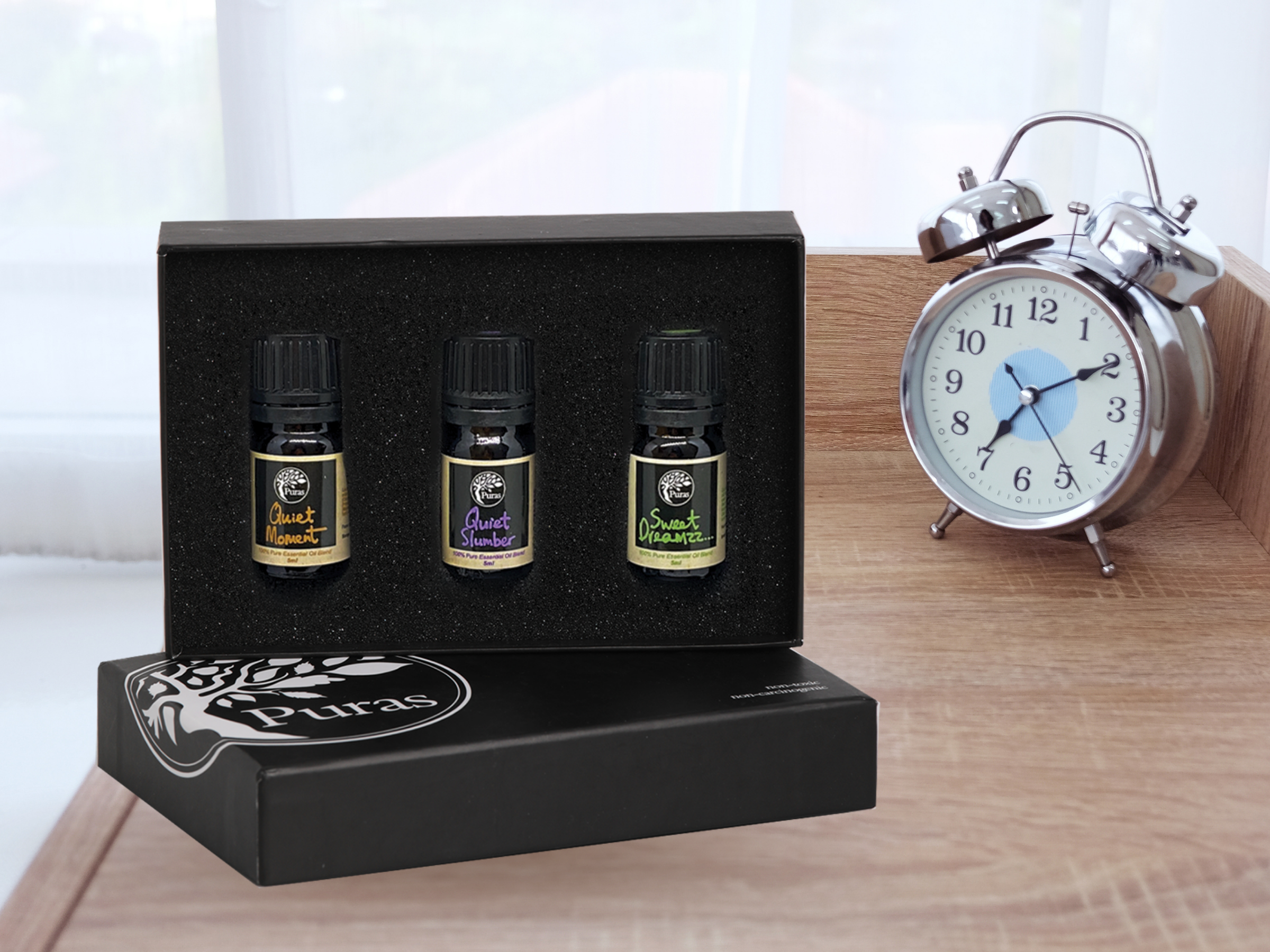 Puras Silent Night Starter Kit
Start your natural healing journey with Puras' non-carcinogenic and non-toxic essential oils and natural healing products. A great day starts with a good night's sleep. The Silent Night starter kit consists of blends that can help you achieve a quality and restorative sleep through the night.

Quiet Moment (Sleep Tight)
Encourages the release of serotonin, which is converted into melatonin in the brain. Melatonin induces deep, restorative sleep and leaves you feeling calm. Wake up feeling refreshed and re-energized.

Quiet Slumber
Float away with this synergistic blend of relaxing and calming oils that not only soothe mind, body and spirit, but promote the gentle feeling of serenity and peace. Wake up from a good night's sleep feeling refreshed and energized, ready for the day ahead!

Quiet Rhythm (Sweet Dream)
This citrussy essence of Grapefruit,
Mandarin and Sweet Orange harmonize with calming Chamomile to melt away the tensions of the day leaving you feeling blissfully relaxed. Sweet dreams are a likely side effect!
NOTE: The sale of this item will not be counted towards the PURAS Miniature Set (free gift).